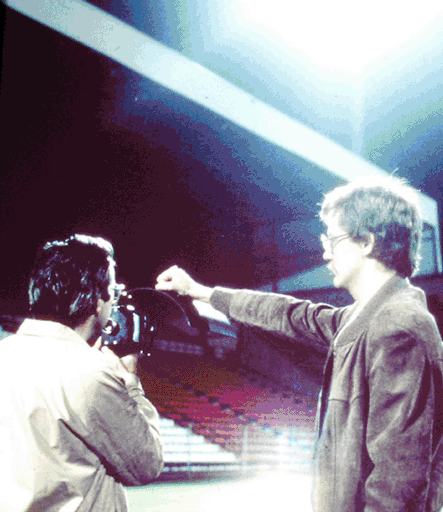 The standard gives lighting values for the design of sports lighting installations for almost all sports being practiced in Europe. This is done in terms of horizontal and/or vertical illuminance, uniformity, glare restriction and colour properties of the light sources.

The parameter used for glare restriction, GR is fully based on research carried out by a team under the leadership of van Bommel. This research resulted in a method permitting for optimizing mounting heights of the floodlights: minimum mounting heights without the risk for too much glare. From a cost point of view such an optimization is important.

Photograph: measurement of veiling luminance, a component of GR.